AmpCoil & VScan HRV Bundle
AmpCoil & VScan HRV Bundle
Buy Both AmpCoil & VScan HRV together and Save $250!
Save big when you buy AmpCoil and VScan HRV together! This bundle is geared at practitioners who want to use AmpCoil in their business and use scientific data collected via VScan HRV to validate results for their clients. Although, this bundle can also be used by anyone who just wants to "see" it working!
$11,740.00
1 Year Limited Warrant is included; 2 & 3-yr Extended Warranties are Also available (Warranty covers AmpCoil System only, not HRV).
Want to know if the AmpCoil and VScan HRV bundle is right for your business? Talk to our resident expert to find out.
AmpCoil 3.0 PEMF System
A COMPLETE SYSTEM FOR TRANSFORMATIONAL SELF-CARE
The lightweight and portable AmpCoil System.
Built into a rugged hard shell carry case.
Please read our Pre-purchase Agreement for Contraindications and Additional Terms before completing purchase. This form will be emailed to you to sign after purchase is complete and before product is shipped.
The AmpCoil System Includes:
The AmpCoil Amplifier Built into a Hard Shell Carry Case
The AmpCoil Coil
Tablet Computer with the BetterGuide App
AmpCoil CommUnity
AmpCoil Customer Support & Help Center
FREE SHIPPING TO USA AND CANADA. To place an international order, please call (833) 267-2645 to speak with a representative.
Validate your work by pairing AmpCoil with VScan HRV
VSCAN HRV
Simply put, the VScan HRV validates the work that you do:
Incorporating HRV into your practice will help you:
Gain insight into the specific needs and potentials of your clients.
Discern therapeutic direction and strategies with confidence.
Track, tailor, and understand dynamic changes as a result of your sessions.
Support your client's education and active participation with a measurable and objective conversation.
It's easy to use and navigate and requires almost no training!
No matter what device, tool, or modality you are using / working therapeutically with your clients, VScan HRV will invigorate your practice to new levels of experience, education, results, and success.
Unlike other heart rate variability technologies, the VScan HRV breaks down the measurement of time intervals between heartbeats into very specific frequency bandwidths that correspond to the regulatory functions of the body. As a result, in just 5 minutes the VScan HRV will display an accurate measure of:
Cardiovascular Adaptation
Autonomic Nervous System Regulation
Neuro-Hormonal Regulation
Psycho Emotional Balance
NEW with VSCan HRV 2.0:
New Sleek Professional Design (sits flat on desk)
New Improved Medical grade lead connectors
New Compatible on a Mac with Windows Parallels
New USB-C connector (Android compatible, in anticipation of our app version expected mid 2022)
New Increased hardware testing resolution (more sensitive, able to detect more subtle variability measures)
New Sleek design portable carrying Case
New Software update with an additional 21 regulatory references such as neurotransmitters, hormones, mineral regulation and more
VScan HRV System Requirements:
PC Computer or Apple Mac

(using Windows Parallels software)

PC with Windows 10 Operating System
Well-grounded three-prong power supply
i5 or higher processor ideal / no energy saver / no external USB drives
We strongly recommend that you do not use the VScan HRV on PCs that are labeled "Energy Star" PCs - (Energy Star PCs will have Energy Star logo below the keyboard).
---
VScan HRV and AmpCoil will Ship Separately:
VScan HRV System:
Average time to ship is 2 weeks. Shipping times may be impacted by ongoing global pandemic supply chain challenges.
AmpCoil System:
COVID-19 may impact supply chain and cause shipping delays. Please allow up to 6 weeks for shipping.
Shipping is free to US & Canada
$500 shipping to International locations
Sample VScan HRV Readings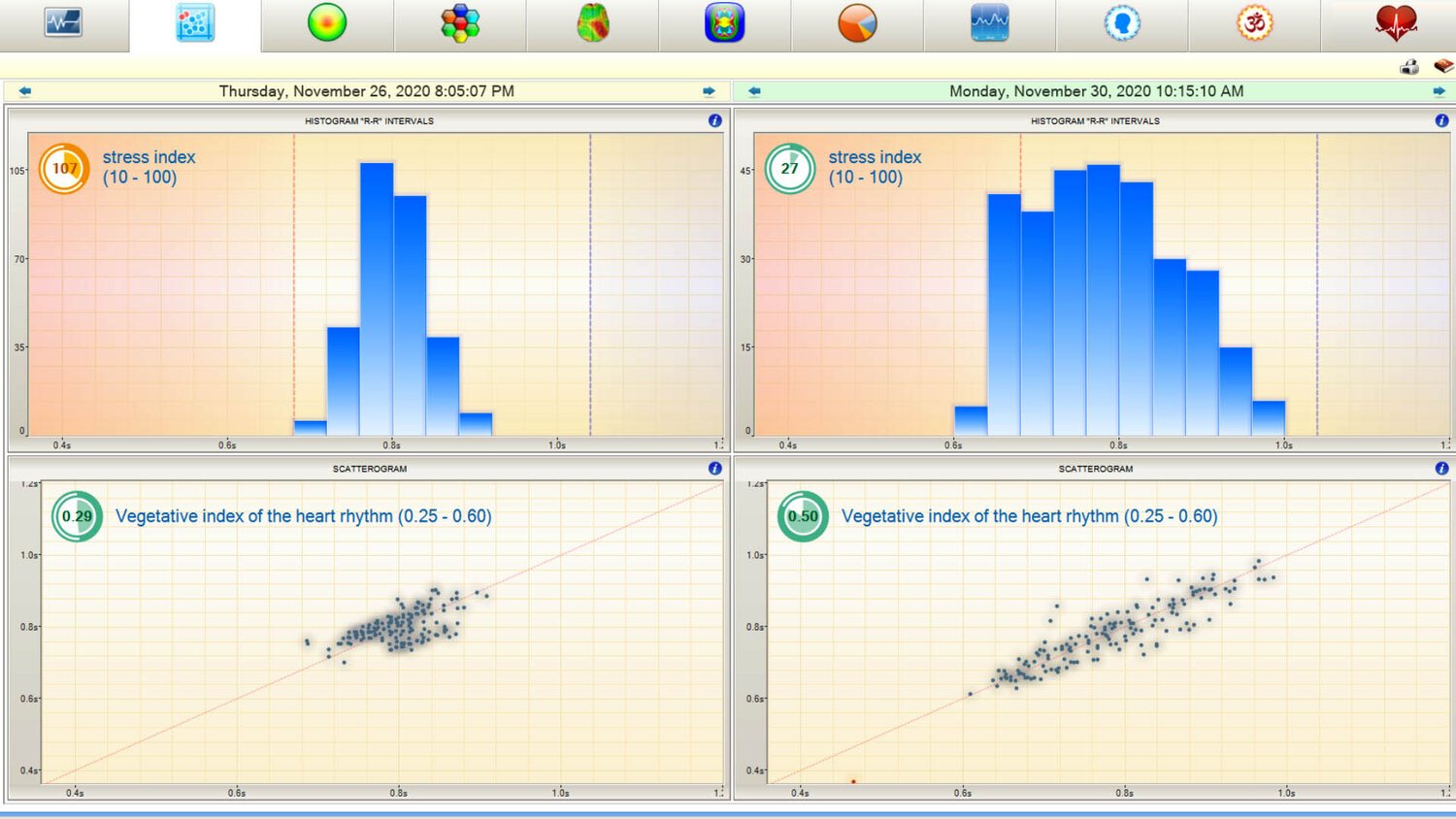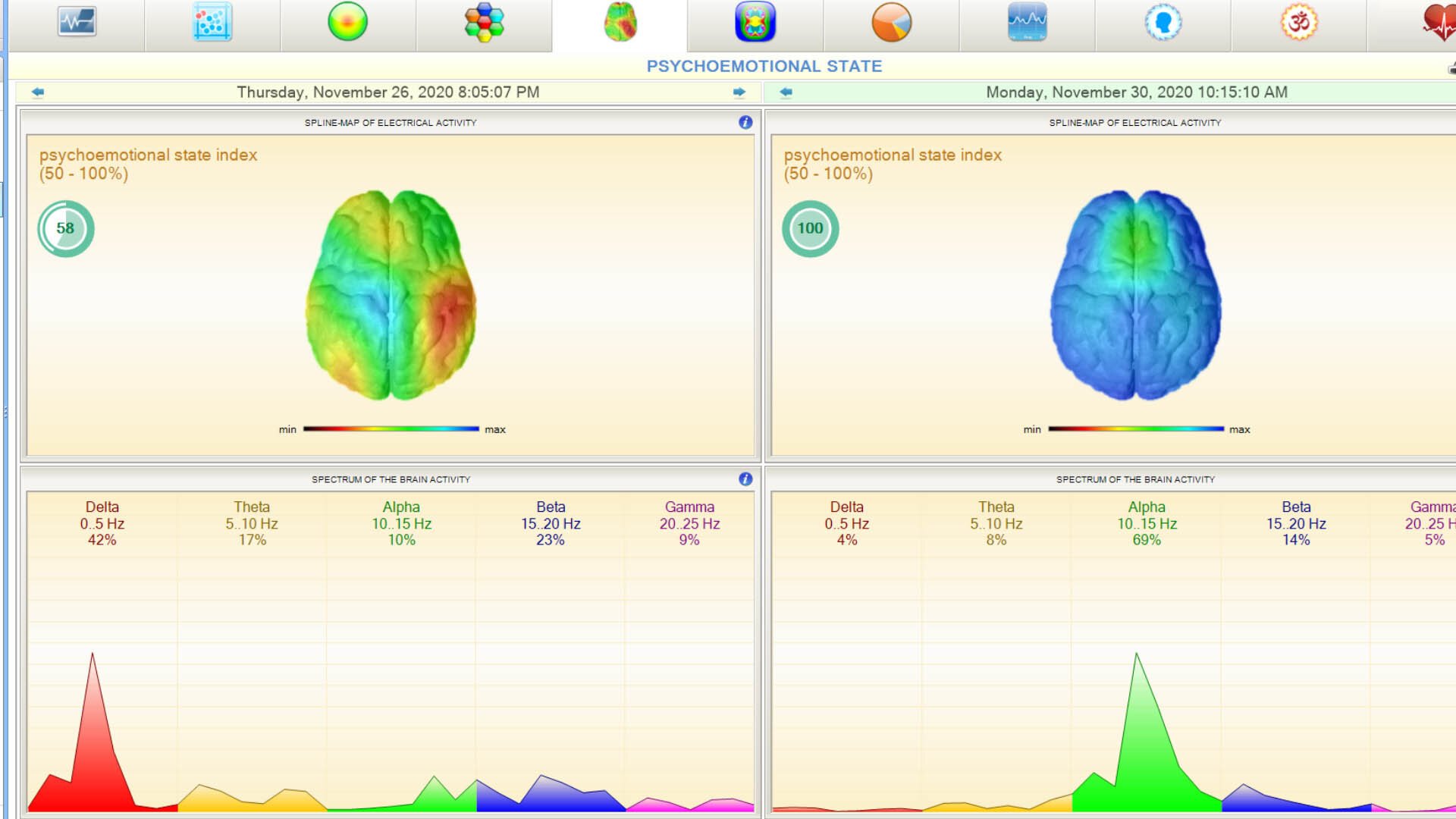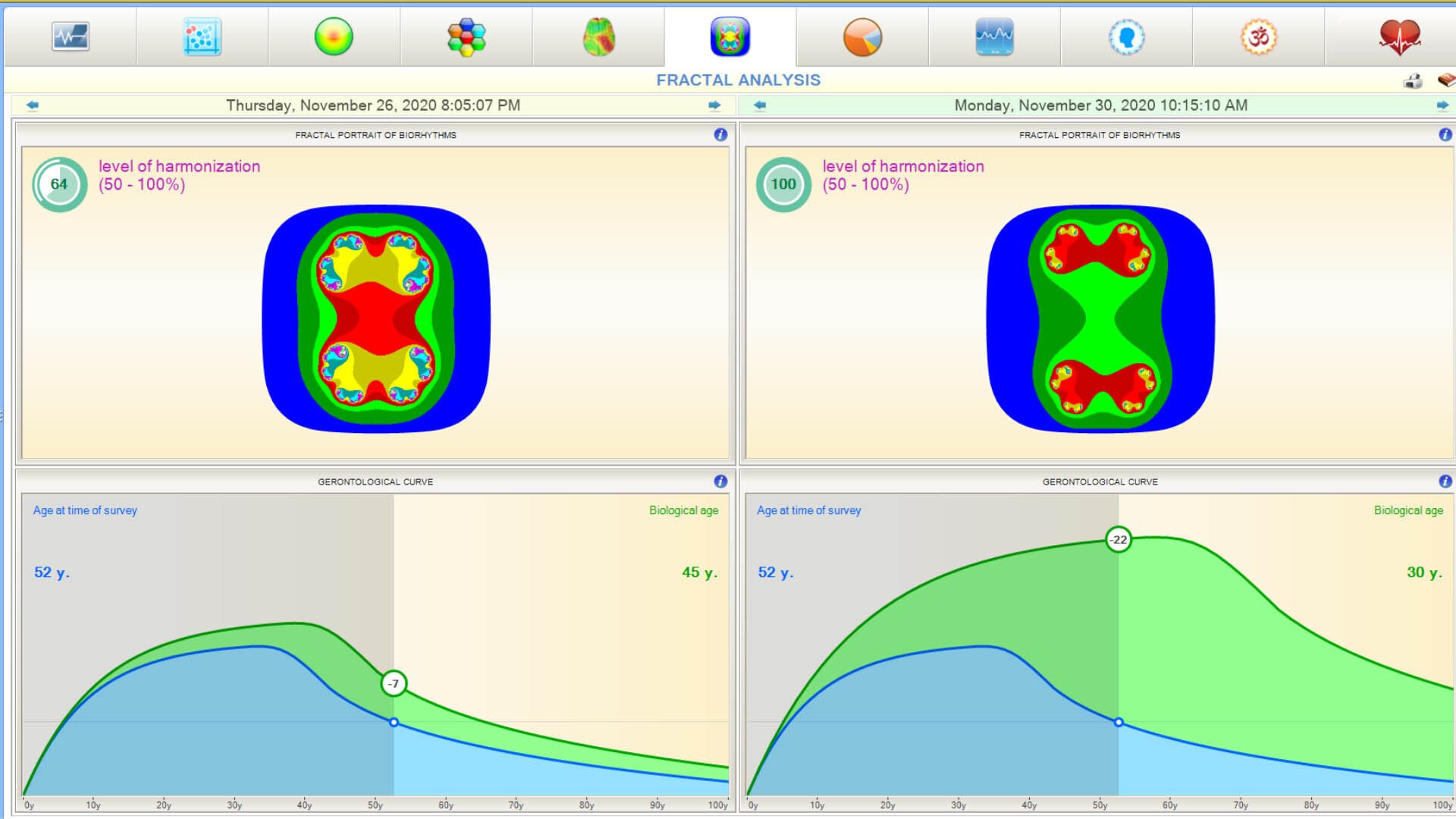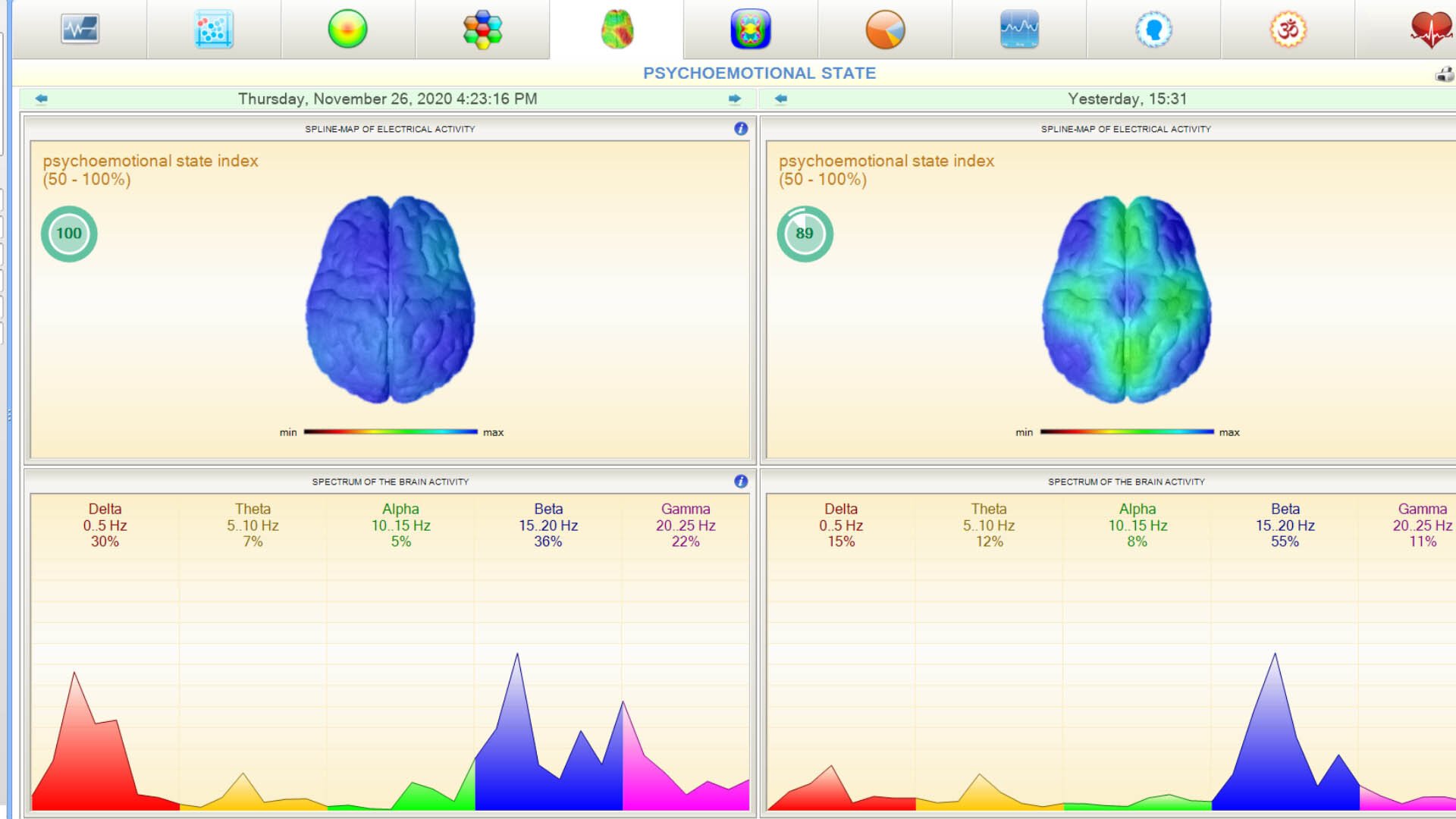 The VScan HRV System is intended to be used for education and study of peak performance potential of ANS and CNS regulation. The VScan HRV is not intended to diagnose, treat, prevent, cure or mitigate any disease or condition. For medical diagnosis, please see a licensed medical professional.