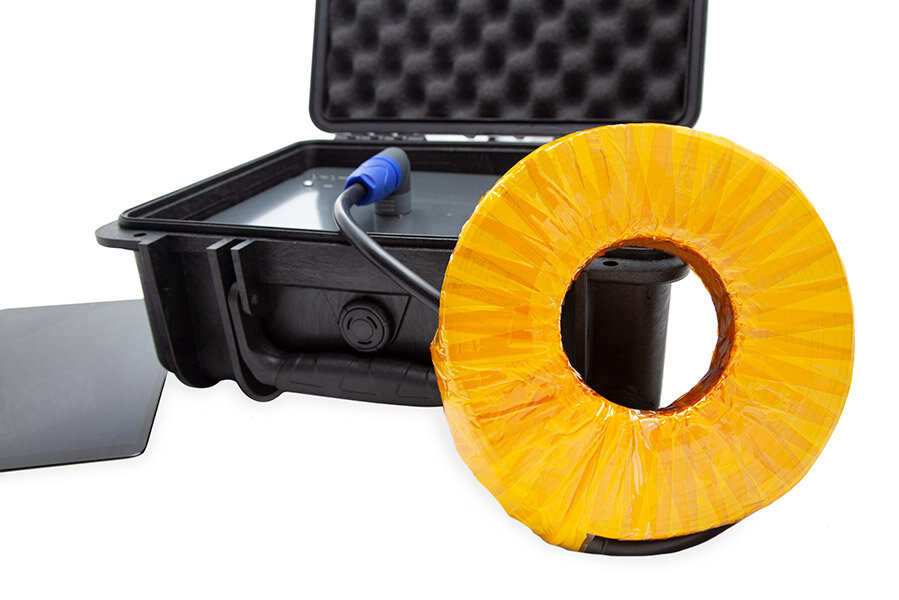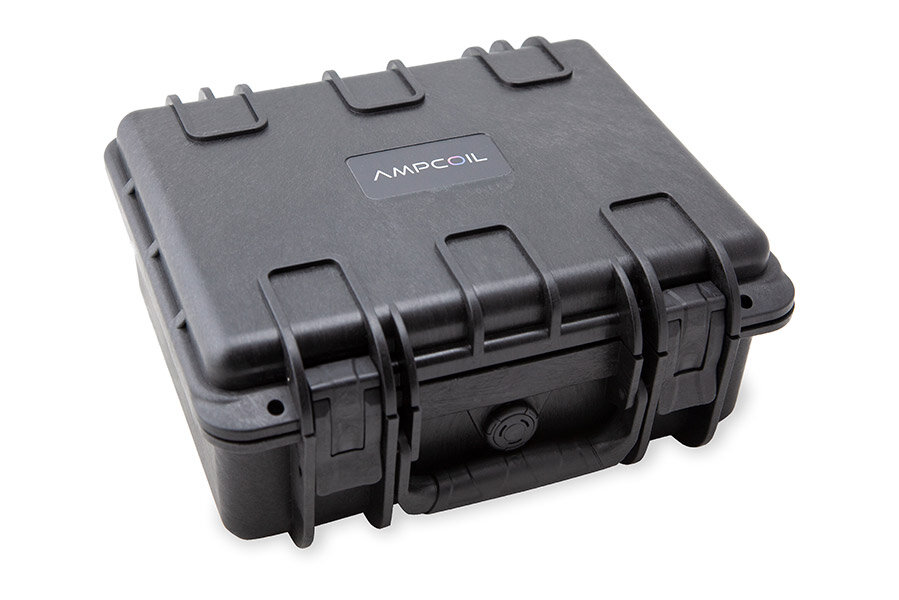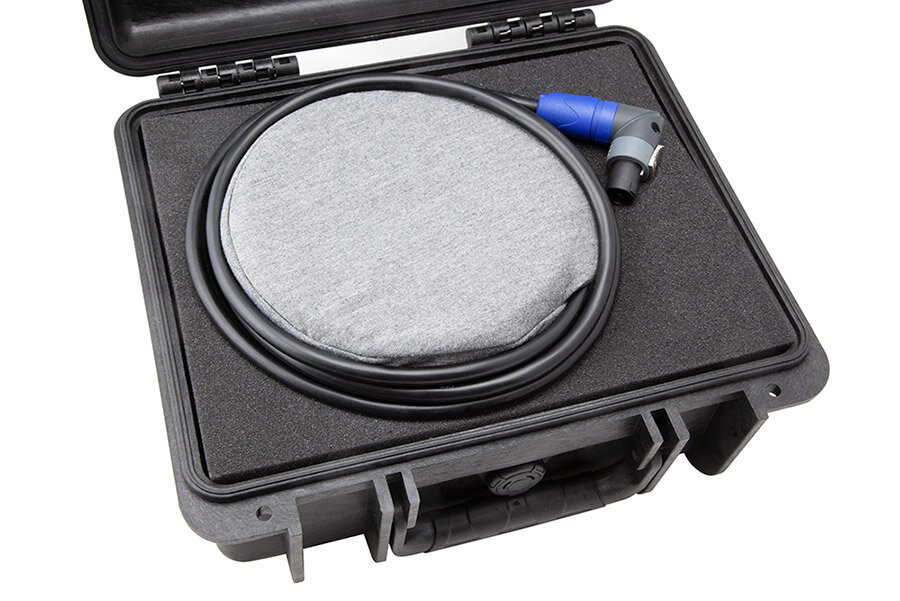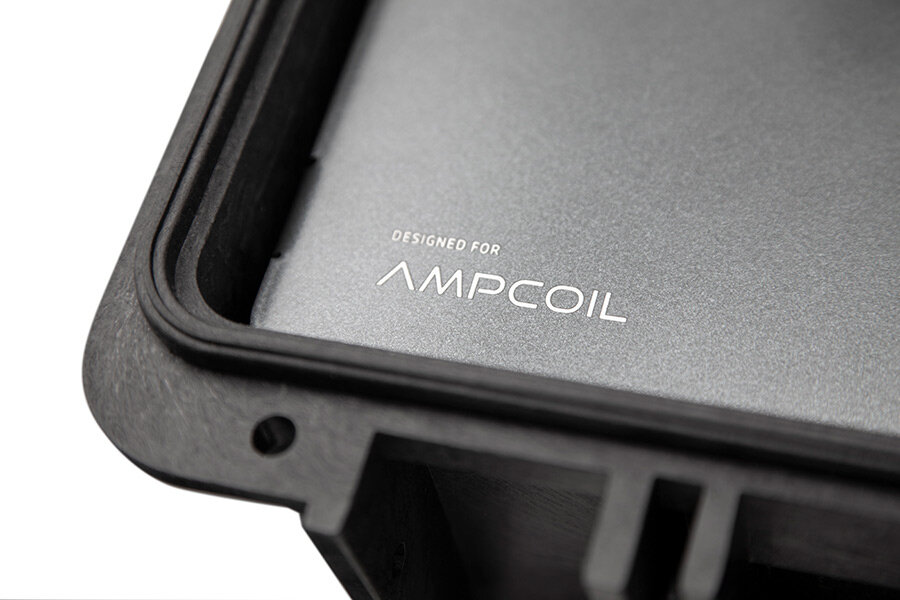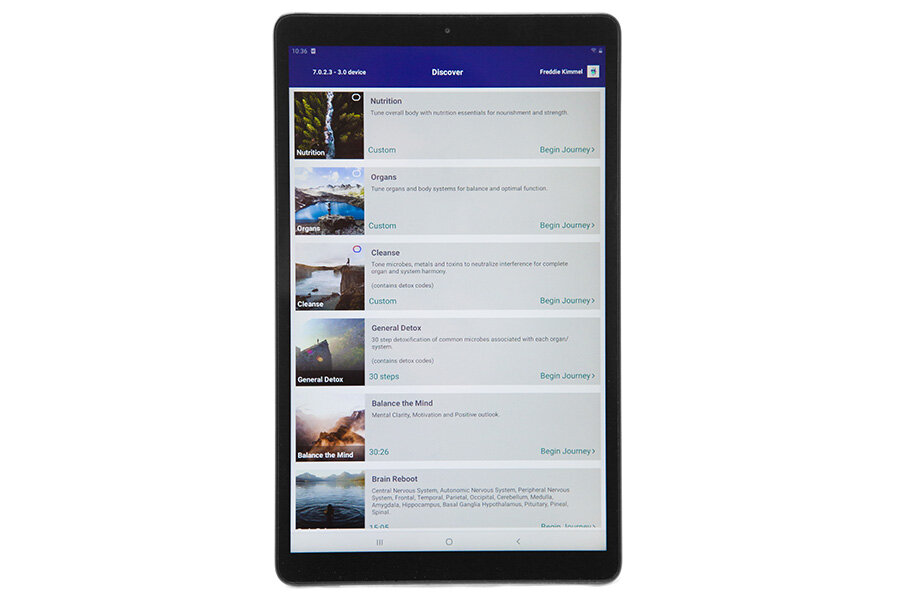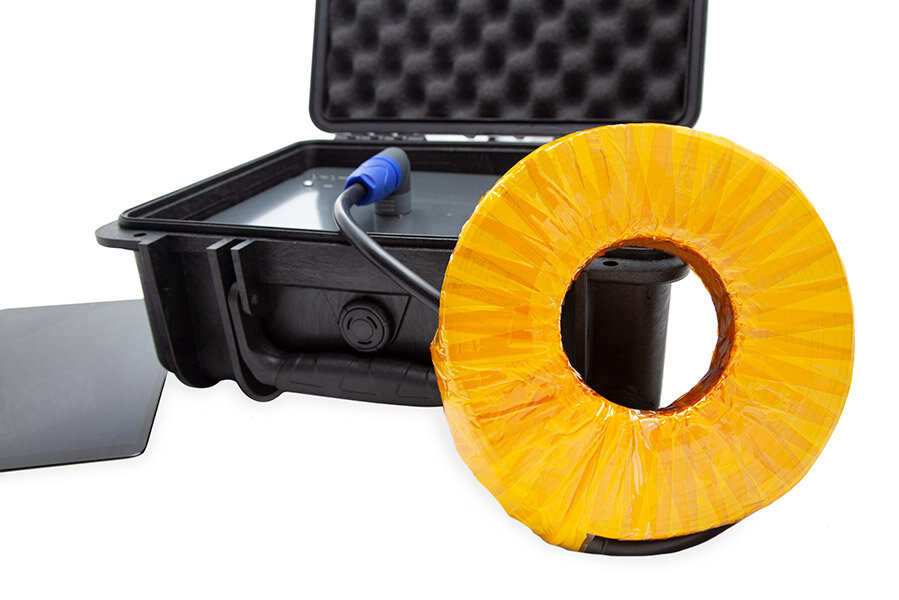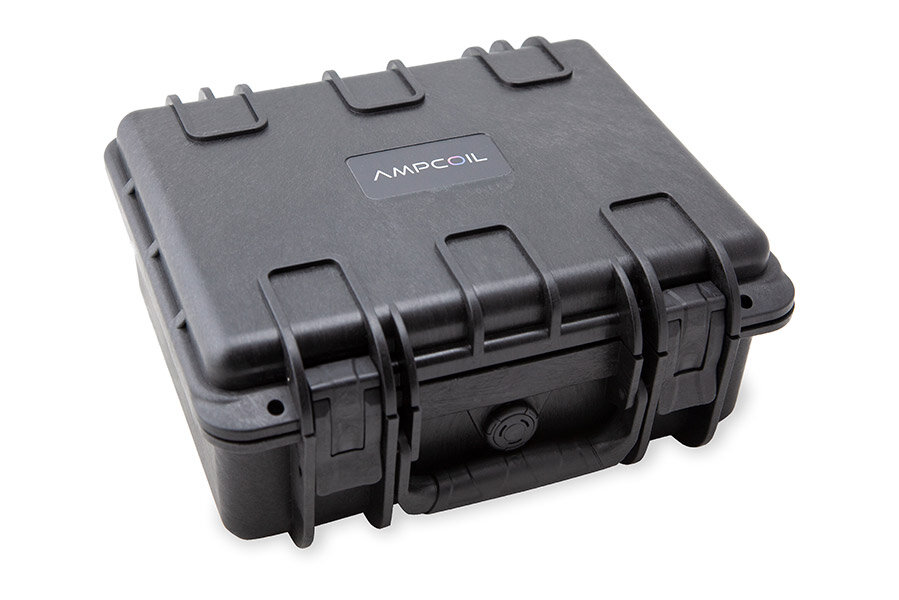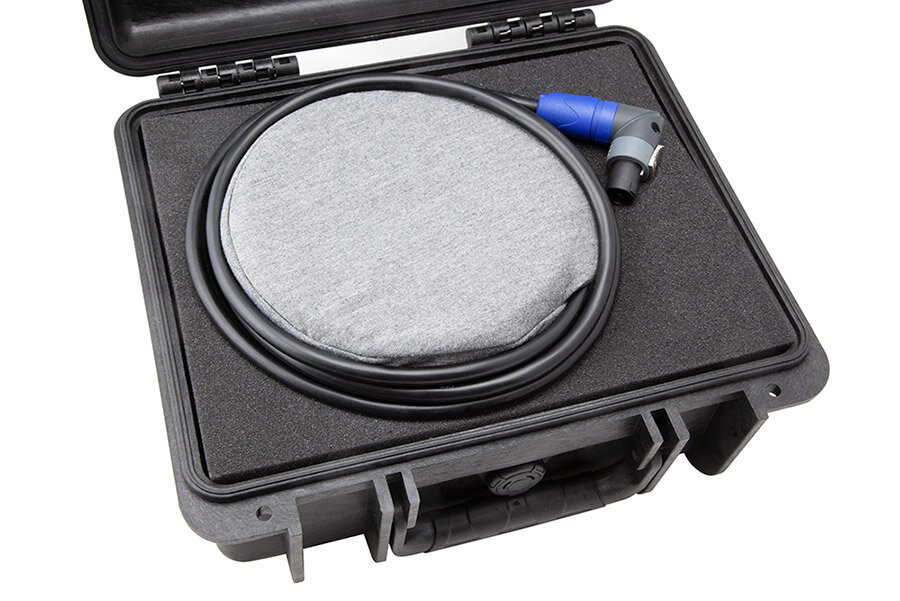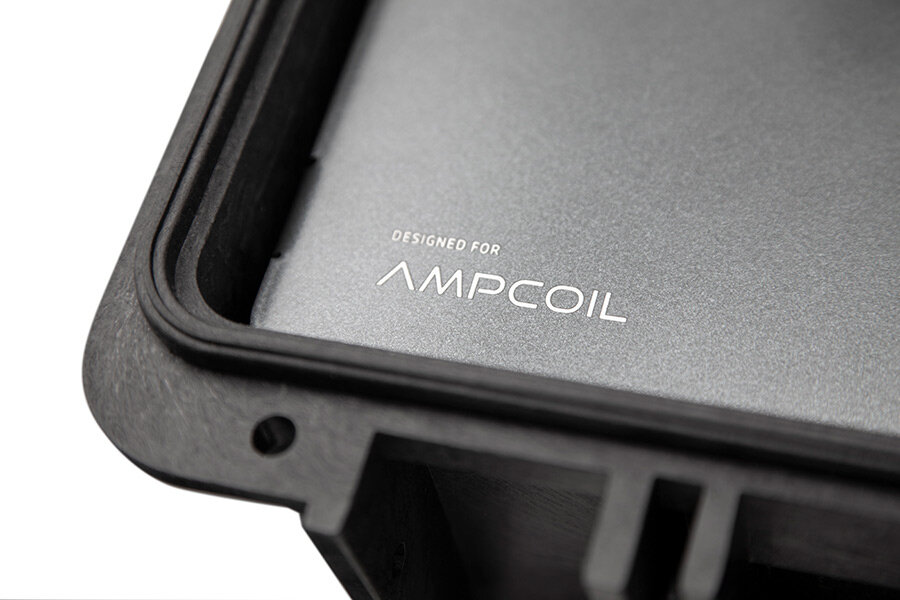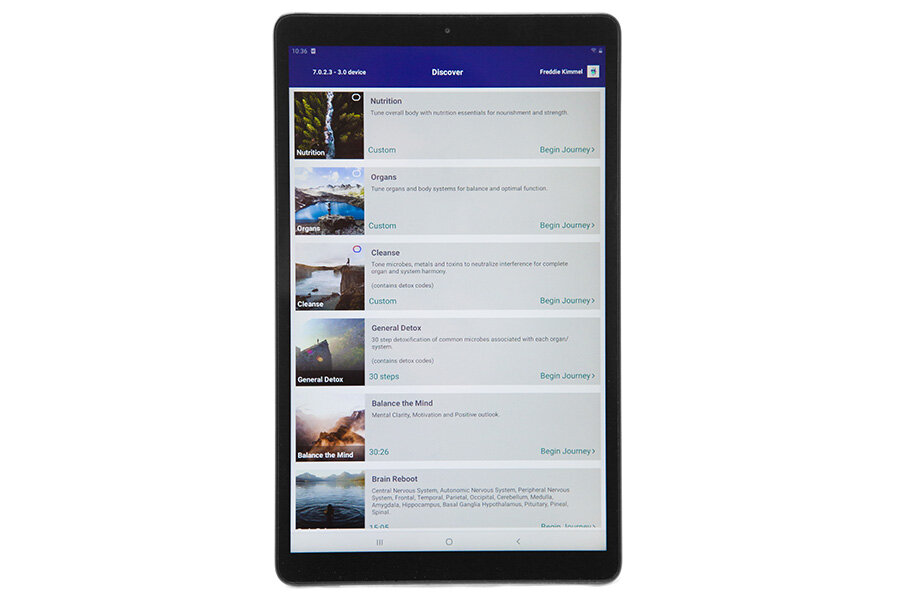 THE AMPCOIL SYSTEM INCLUDES
The AmpCoil Amplifier Built into a Hard Shell Carry Case

The AmpCoil Coil

Tablet Computer with the BetterGuide App

AmpCoil CommUnity

AmpCoil Customer Support & Help Center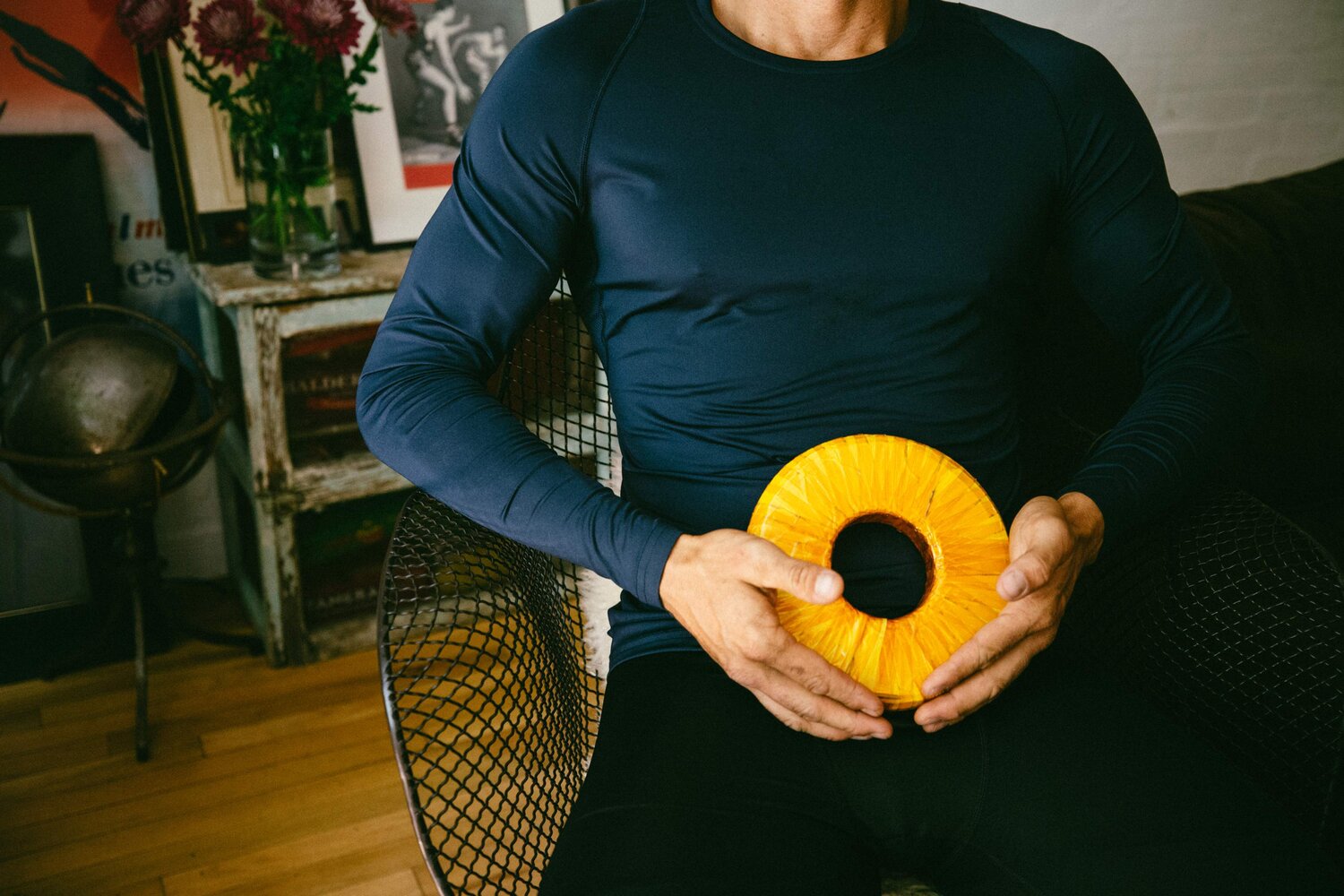 The AmpCoil System is easy to set up and use in the privacy and comfort of your own home.
Designed for home use for individuals and their family members, the AmpCoil System utilizes sound technology combined with biofeedback and an electromagnetic coil to deliver sound frequencies that harmonize, balance, and support you on your journey to wellness.
THE AMPCOIL EXPERIENCE
Learn how easy the AmpCoil System is to use
Place the coil on your body, and press play.
One Complete Package
The lightweight and portable AmpCoil System is built into a rugged hard shell carry case.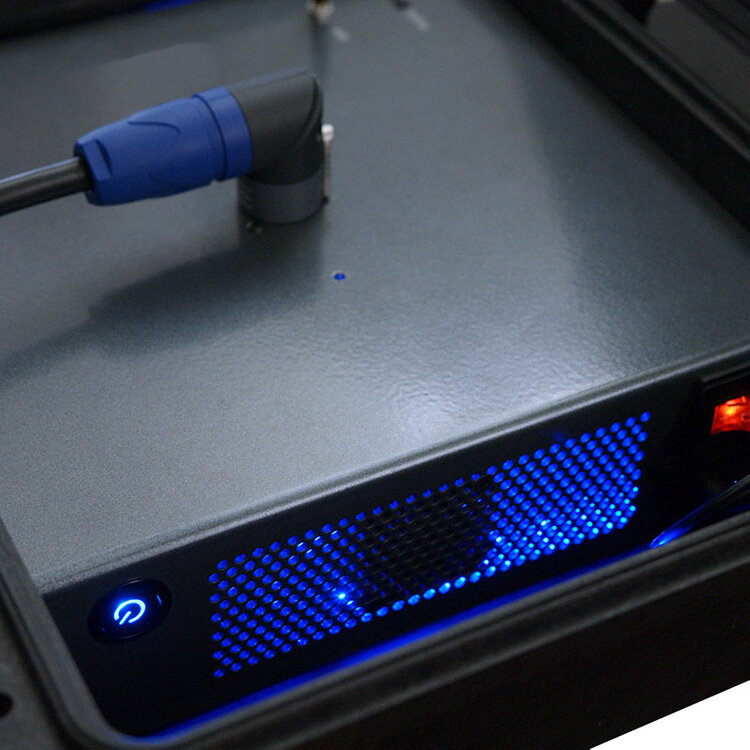 AMP
AmpCoil's sleek, new custom amplifier offers advanced technology for sound amplification and transmittal from the tablet to coil. The latest design is optimized for our unique application to deliver the most efficient and effective transfer of sound frequencies. The only system to offer BioAcoustic AmpCoil Magnetic Field.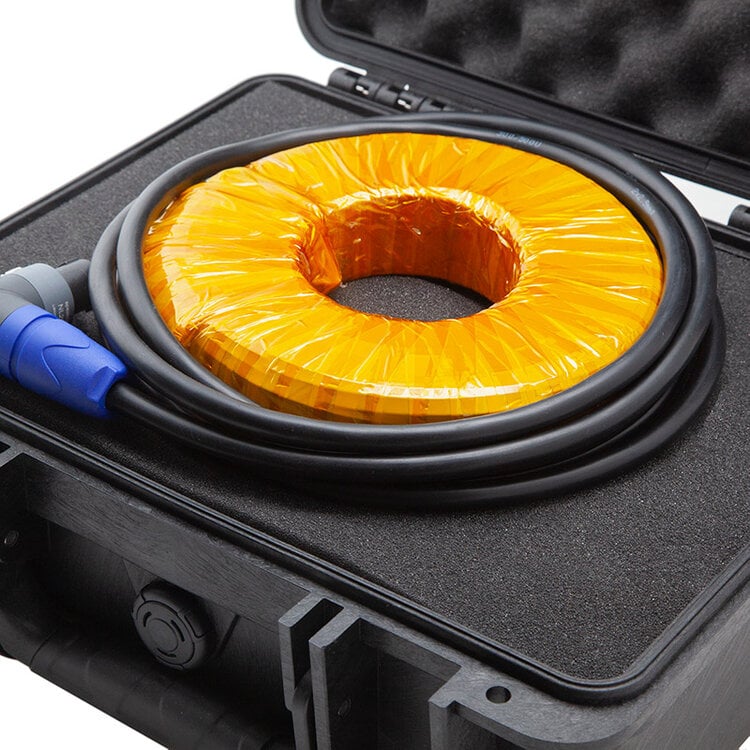 COIL
The AmpCoil coil is like the speaker system for the amplifier. The frequencies from the BetterGuide App are transmitted to the coil which creates a quiet, safe, gentle and highly-effective Pulsed Electromagnetic Field (PEMF) which resonates with the body's own magnetic field to harmonize and shift your internal vibration.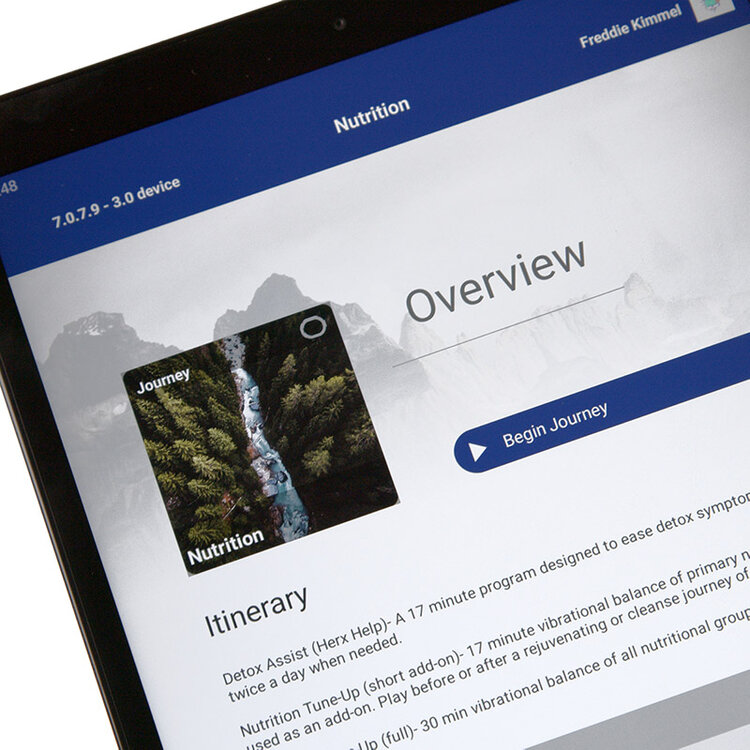 SOUND SOFTWARE
Better than a "Frequency Generator," AmpCoil's proprietary BetterGuide App is the sound software that is the secret sauce of the AmpCoil system! Countless hours have gone into the development of this software by a team with decades of experience in sound, tone, and frequency delivery. It includes a large "playlist" of unique, preset AmpCoil "journeys." Learn more about BetterGuide Software.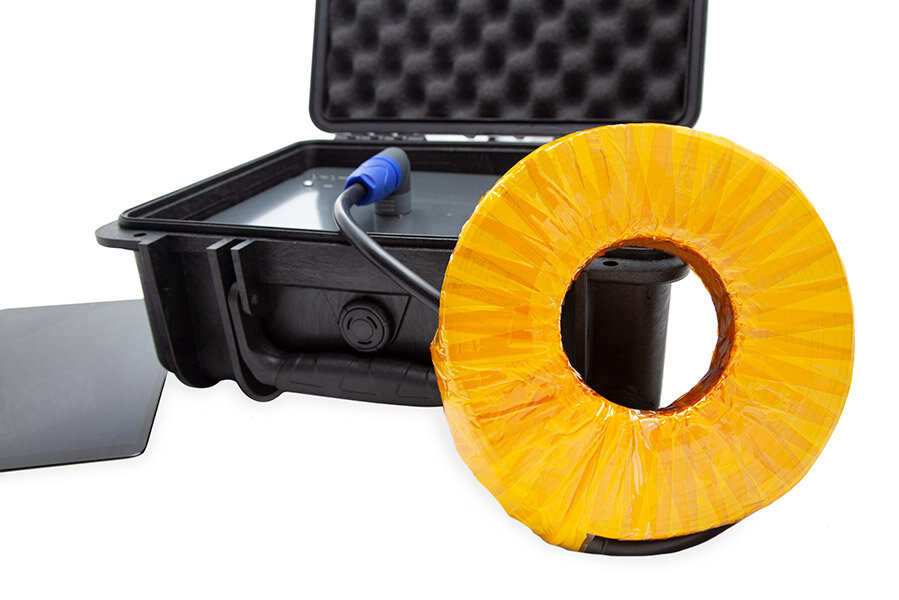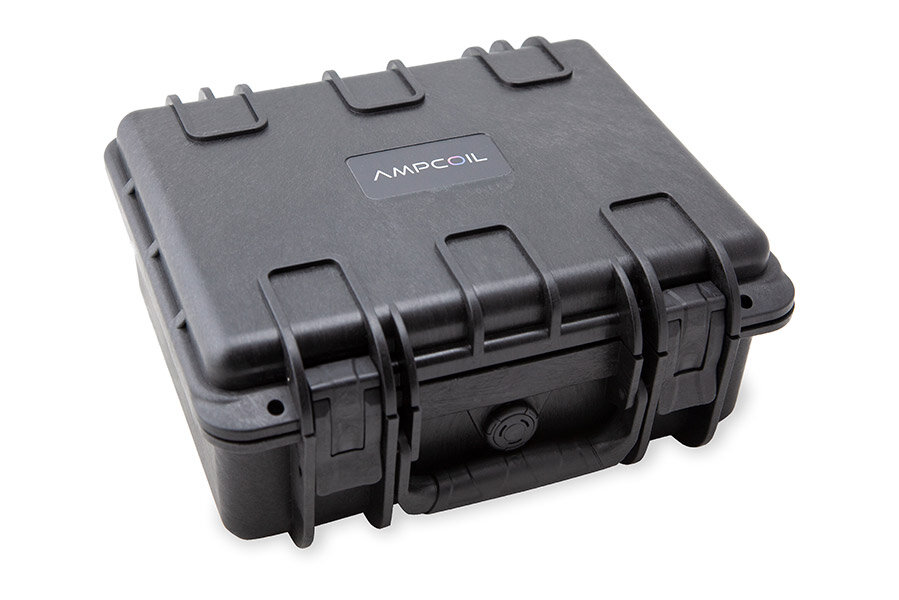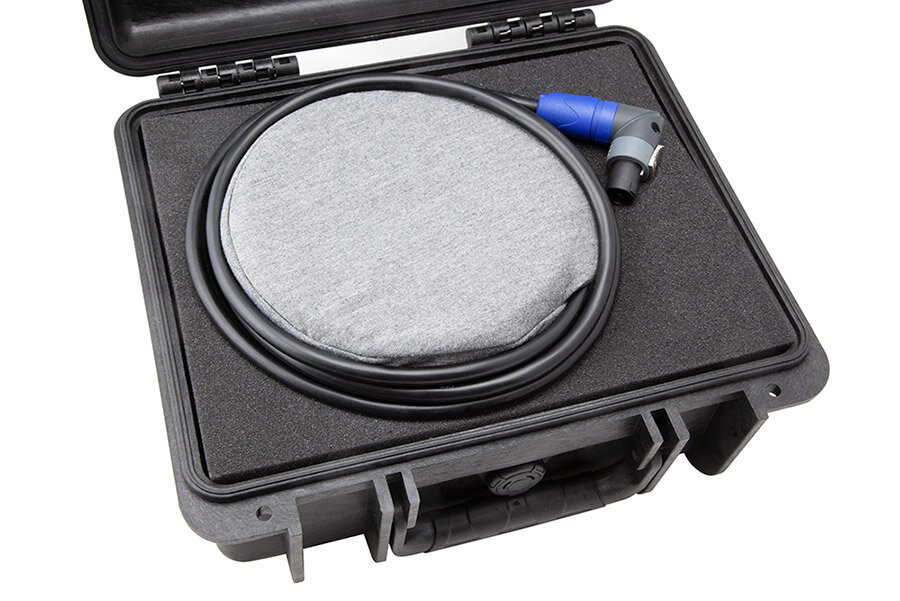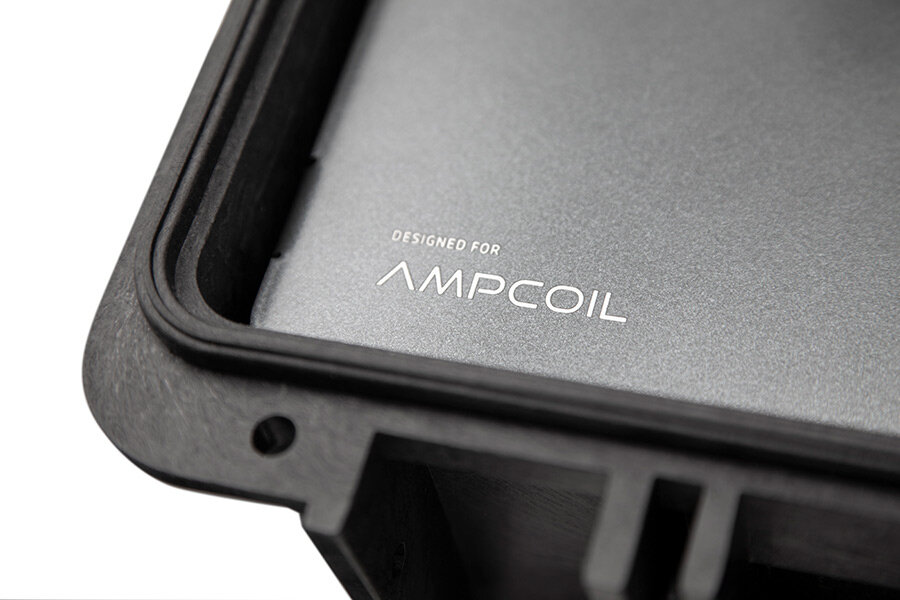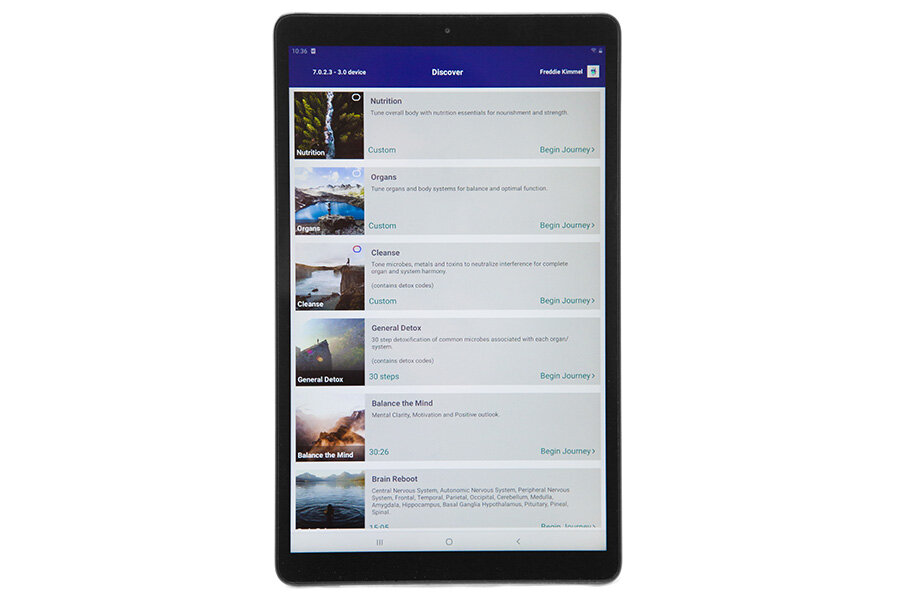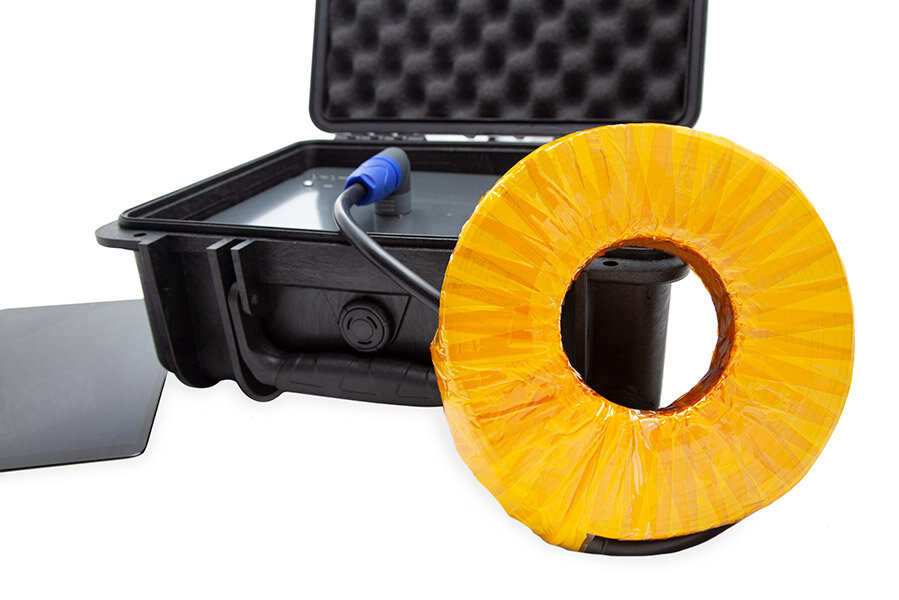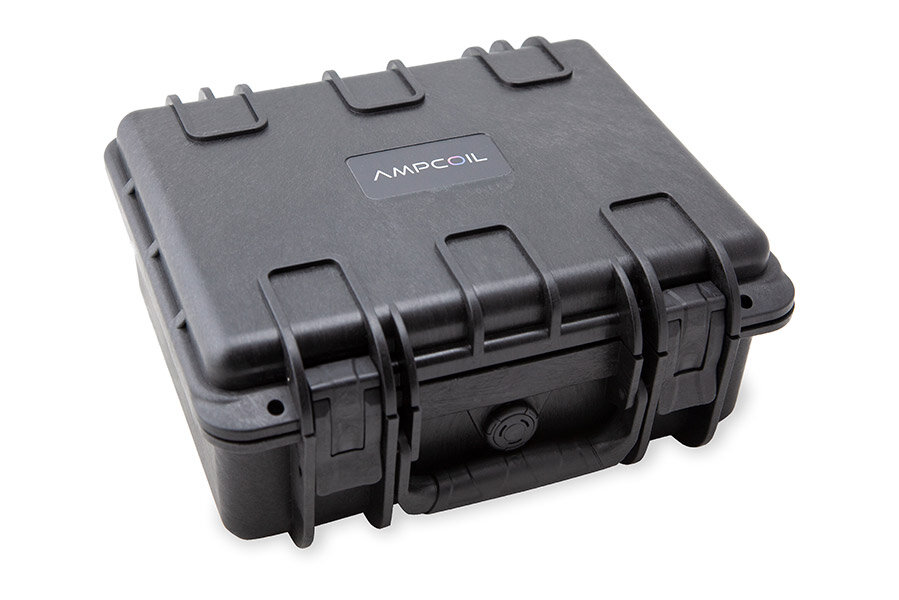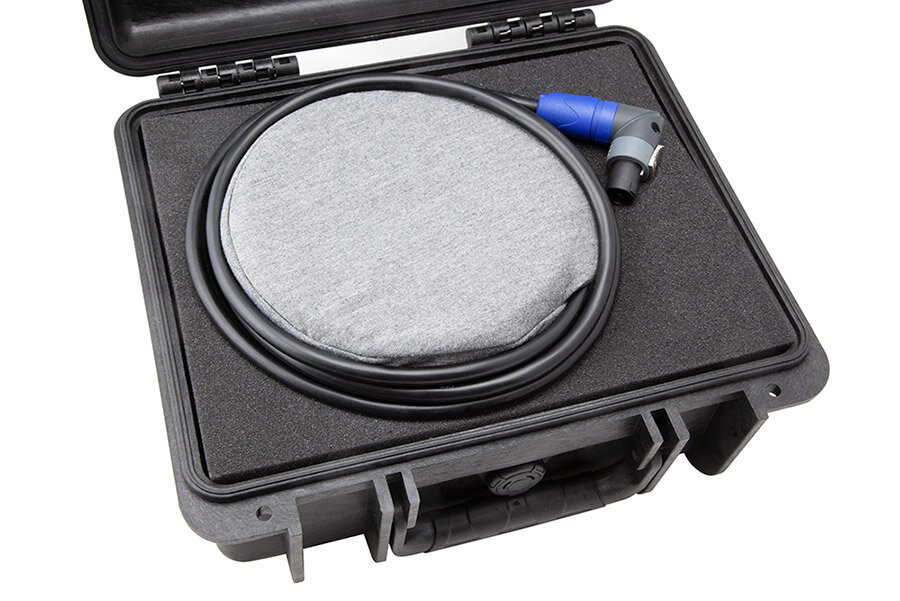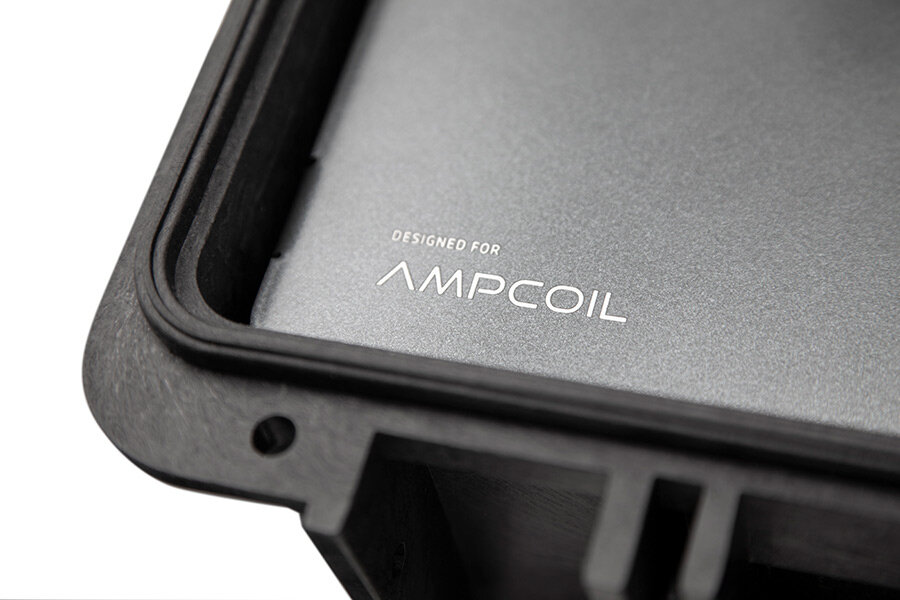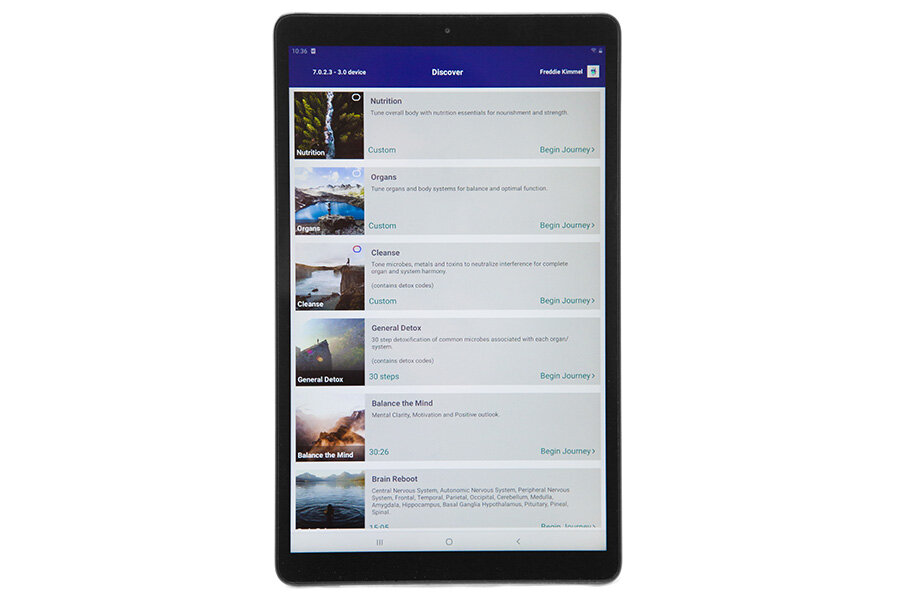 When you purchase an AmpCoil System, you are not just getting a device: you are opening the door to infinite possibilities for transformation through Sound, PEMF and CommUnity. You'll receive:
The most sophisticated and affordable PEMF technology for home use

BetterGuide App Sound Software with a full library of preset Journeys and continuous development of new Journeys to support life's challenges

A CommUnity of individuals who care, share and support each other

AmpCoil's renowned Support Team of experts to guide you on your journey
---
PURCHASE THE AMPCOIL SYSTEM FOR $7995
Finance options include No Interest for a year through certain finance merchants.
Technical Specifications
AMPCOIL 3.0 SERIES SPECIFICATIONS
Amplifier: The AmpCoil Amplifier is built into AmpCoil's own, ruggedized hard, black case.

Dimensions: 13" x 12" x 6"

Overall Weight: ~12 lbs, including Amplifier & Coil

International Capabilities: The AmpCoil 3.0 system contains a built-in automatic 110/220V power sensor that switches between US: 110V and International 220V--so it works where 110 or 220 voltages are available. It also has a standard 3-prong plug, so a plug adapter may be needed for international use.

Frequency range: 4-2200 Hz (Determined by the BetterGuide App)
ACCESSORIES
AmpCoil 7 5/8" diameter Coil

Samsung Galaxy Tab A7 tablet with charger

BetterGuide Software App (pre-installed on tablet)

Universal Power Supply

Analog AUX Cord

Digital AUX Cord (tablet-dependent)
Warranty
1 year limited warranty on amplifier and internal components

1 year warranty on coil

1 year manufacturer's warranty on the Samsung Galaxy Tab A tablet

30 day warranty on cords included in package
Return Policy
90 Day Buy-Back Warranty
AmpCoil maintains a return policy of 30 days from the date you received your AmpCoil System with a 20% restocking fee; 31-90 days from the date you received your AmpCoil System with a 40% restocking fee - for devices paid in full by cash, check, wire or credit card. Financed AmpCoil Systems are not eligible for Buy Back Warranty or return.
Support and CommUnity
WE HAVE THAT TOO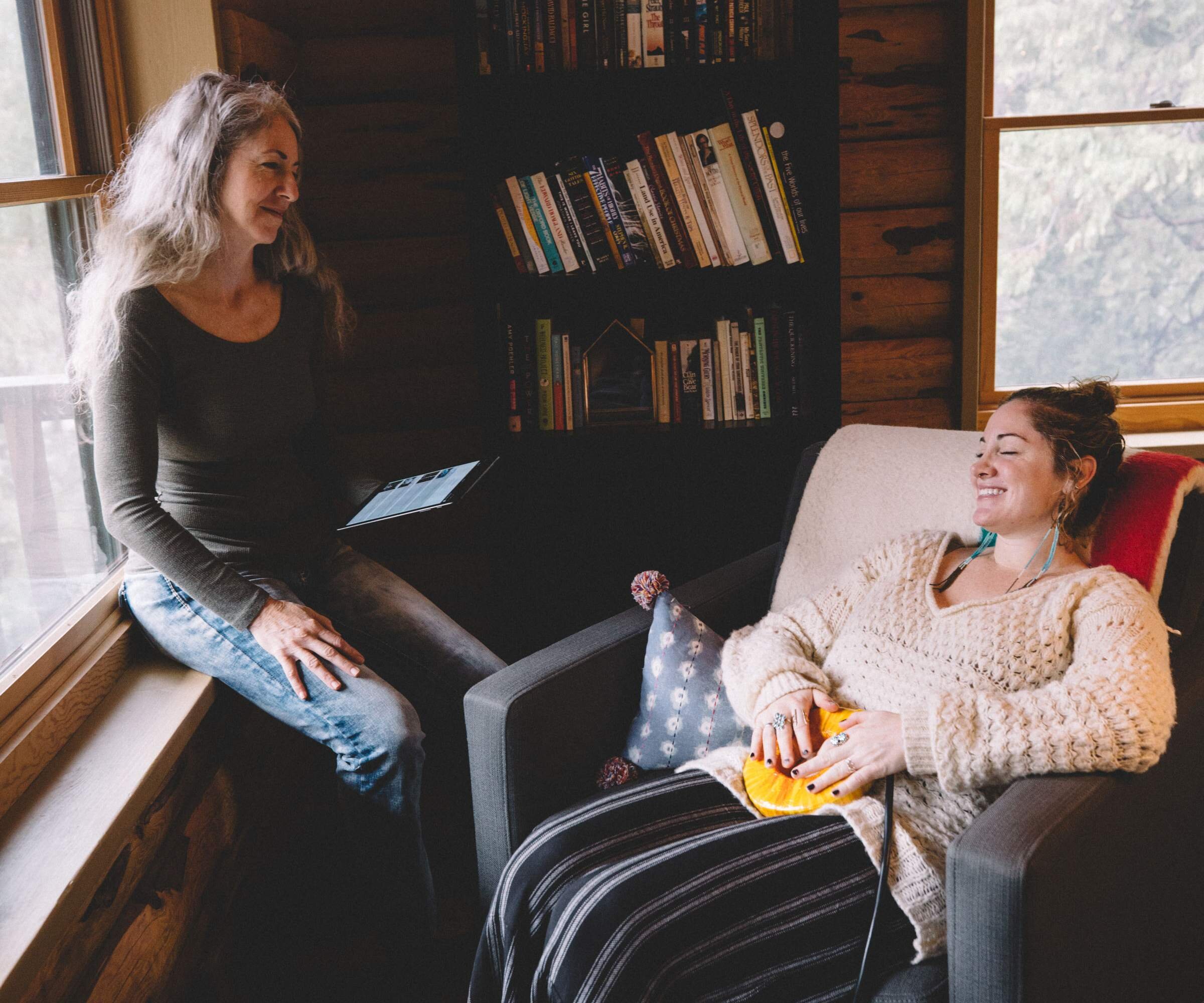 Support
No experience necessary! Unlike other "device" companies, our experienced, dedicated customer support team is ready and available to help you get the most out of your AmpCoil experience; they are available Monday-Friday, 9 am – 4 pm (Pacific Time). You will also get access to the online AmpCoil Help Center, which has set-up, educational and additional training videos to get you going.
COMMUNITY
When you purchase an AmpCoil system, you become part of the AmpCoil CommUnity which is very much like a growing family. We hold monthly CommUnity Circle video phone calls where you can see and meet the team, community events where we gather in-person, and you can join the AmpCoil Official CommUnity Group on Facebook, which has an active community of participants who are ready, willing and eager to share stories, experiences and generally help each other out.