3 min read
Ampcoil and The Stye in My Eye

Guest Author May 12, 2023 at 10:50 AM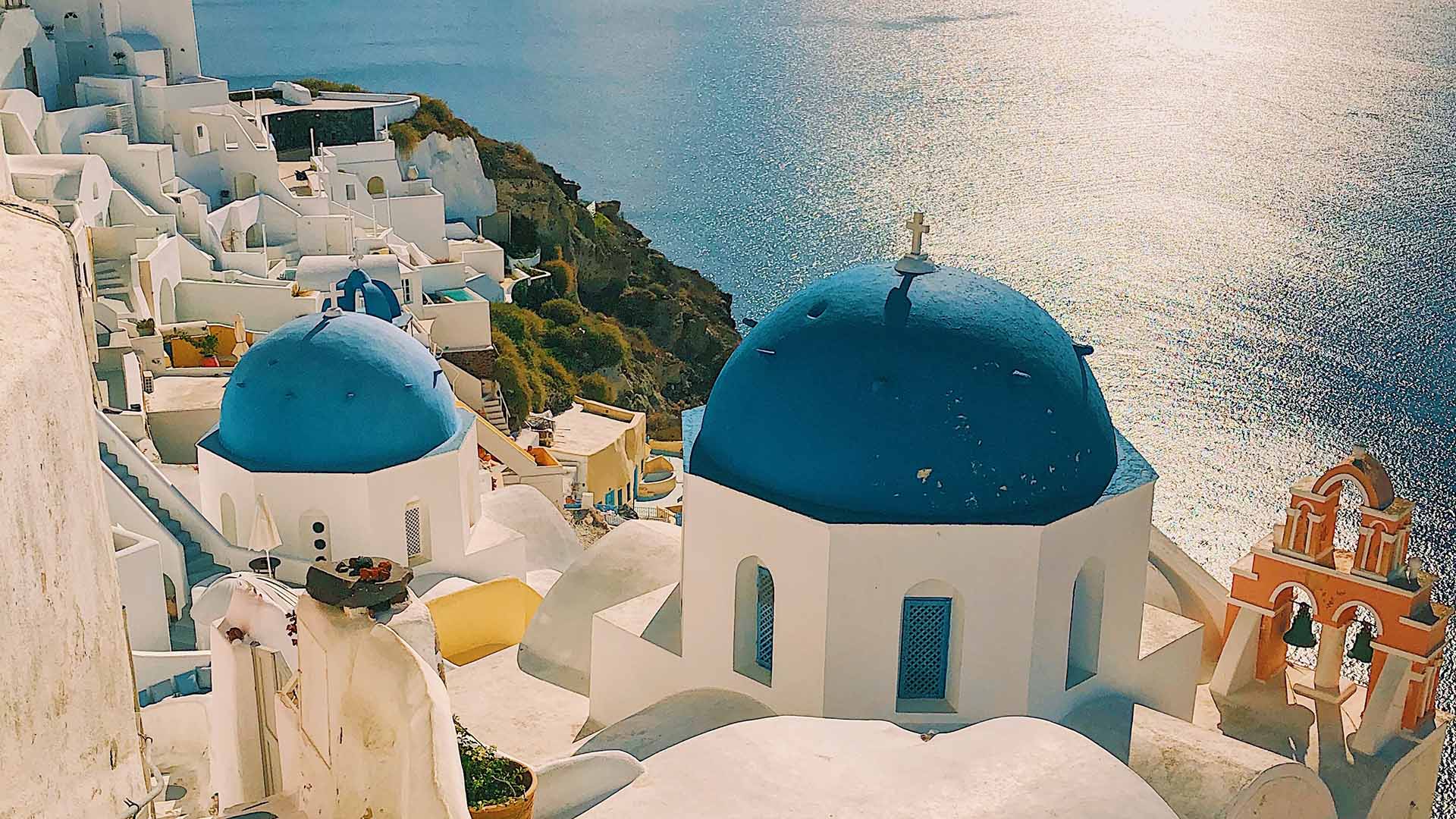 I imagine most women like to post pics of themselves when they look pretty. Me? Nah!
I'm posting these pics because the coolest thing happened. After I arrived in Greece, I spent two days in Mytilene, Lesvos before transferring to Skala Eressos, the little seaside village where I'd meet up with the other writers on the writing retreat.
The night before I left Mytilene, I felt like something was in my eye. I couldn't see anything weird in there, so I went to sleep and hoped it would be better in the morning. When the taxi picked me up to travel to the other side of the island, I noticed my eyelid was tender.
The next day, it was a little swollen and it hurt. I've never experienced anything like that, so I thought maybe it was a stye. I googled styes and discovered that they're usually caused by Staph infections.
I've mentioned my AmpCoil in a few of my posts, but I don't think I've ever really explained what it does. It's a device that uses frequencies to tune cells to their optimum pitch. I like to think of it like a sound bath with a subwoofer.
This machine was key to helping me alleviate all the horrible symptoms I experienced that chronic Lyme Disease brought with it like bowling ball head, hair loss, brain fog, pain, burning skin, anxiety, fatigue, and massive candida.
It has all sorts of programs, called journeys, to help with anxiety, imbalance, emotions, detoxing, sleep, depression, and so much more. There's also an A to Z Library,* so if you know something is affecting you, you can run a journey to balance that imbalance.
Since google said Staph might be the culprit, I went to the A to Z Library* and ran a cleanse for Staph. The next morning, I woke up looking like Rocky Balboa in the first photo.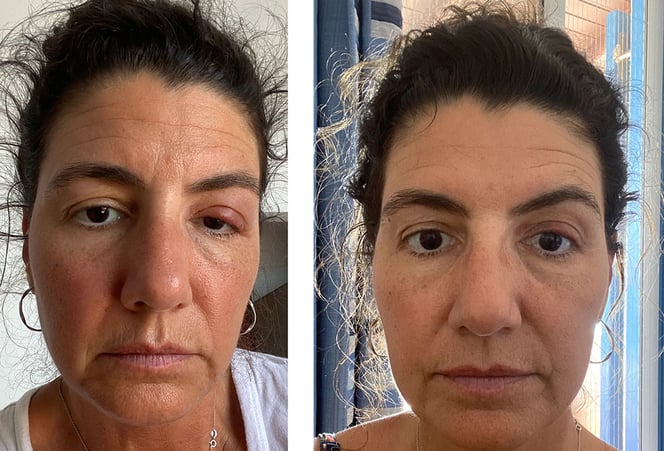 That didn't work, so I had to figure out what would work. I thought it had to be bacterial, so I ran a cleanse for Bacteria Top Hits* which is a sort of like a whole bunch of frequencies that can help with many different types of bacteria.
A few hours later, my eye looked so good that I had to take the second picture! Isn't that cool?
Since so much of what the AmpCoil has helped me with is invisible to the eye – lord knows you can't see bowling ball head – I wanted to share this story.
I have to say that it's pretty awesome to be able to travel to Greece and wherever I head next with my AmpCoil. There's a sense of security knowing that I have something to help with anxiety, sleep, or the occasional stye. Plus, the other writers get to try it!
In other news, today, we move from the retreat portion of the writing retreat and residency, where we did lots of learning and exercises, to the residency part where we'll focusing more on actually writing. (I'm 22 pages into my memoir about my journey with Chronic Lyme Disease that I had zero plans of writing when I first arrived in Greece!)
Some of the writers are leaving today and I'll be sad to see them go. It's like all the loveliest people were handpicked to be here together. And a few new writers will arrive for the residency portion. So, it will be fun to meet them.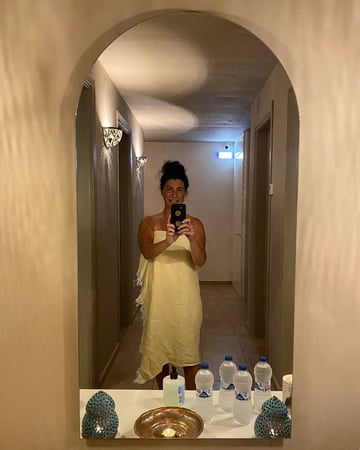 Today is a day off and a few of us are going to a hammam (spa). I am not a spa girl. I've had one facial in my life and really didn't love it. And the only massages I get are for medical reasons. So, this is pretty far out of my comfort zone, but what the heck? I'm in Greece!
---
Guest Author,
Suzanne Casamento
Suzanne Casamento is the author of Fingerprints and Choosing Tally and is currently working on her memoir Pre-Existing Conditions about her journey healing Chronic Lyme Disease. She is an AmpCoil ambassador in Santa Monica, CA.

To learn more or schedule an AmpCoil demo with Suzanne, check out https://www.suzannecasamento.com/ampcoil-sessions-los-angeles.
*​​Items included in the A-Z Library, including Bacteria Top Hits, Staph and all other Journeys include tracks with frequency sets and vibrational patterns commonly associated with the widely held and researched theory of cellular resonance.